Last night I had the chance to see Act of Valor at a prescreening thanks to Bass Pro Shop. I can't really say anything about what happens in the movie because it is just something you have to see.
Never have I been to a movie that was so powerful and so emotional that I have to be honest and say I did cry a little in the movie.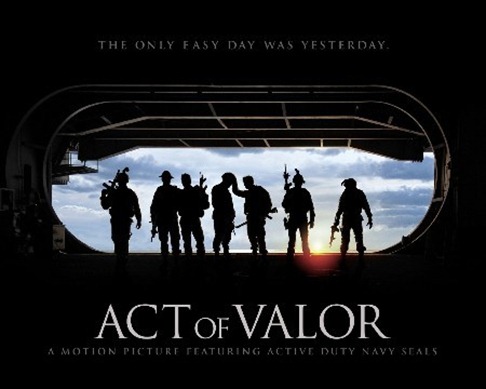 As I sit here writing this all I can think is how thankful I am for ALL of The United State Service Men and Women who put their lives on the line to protect this country. My heartfelt gratitude and prayers goes out to them… past, current and future. Thank you.
Go See this movie.