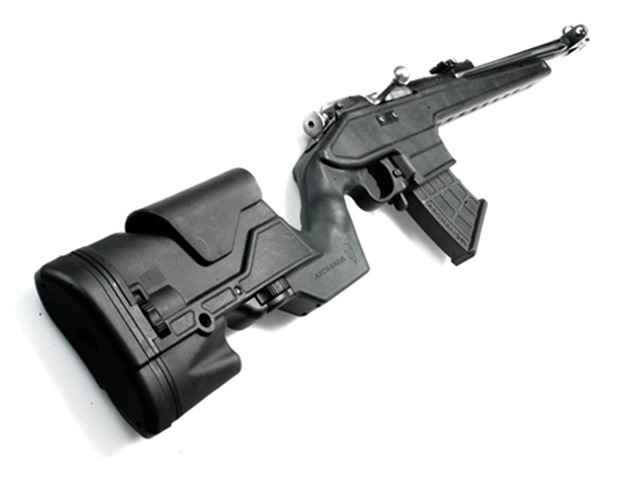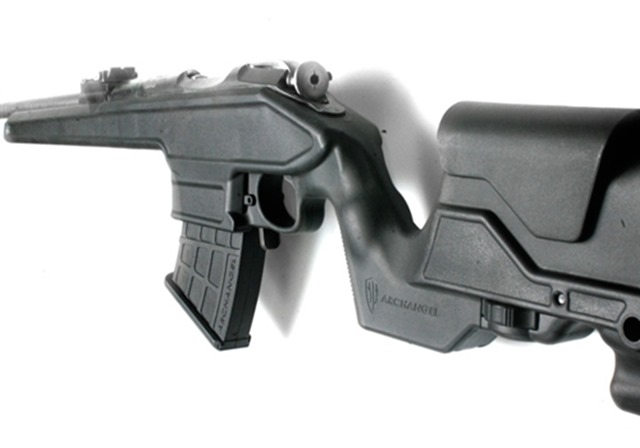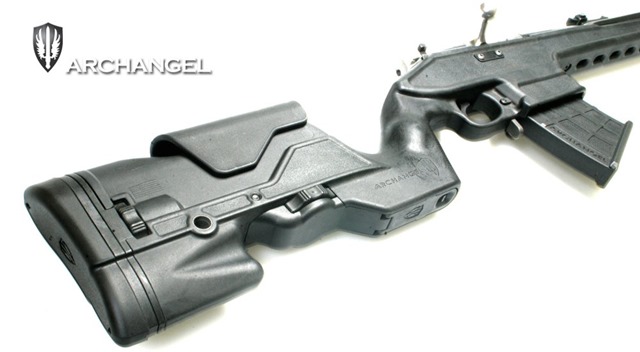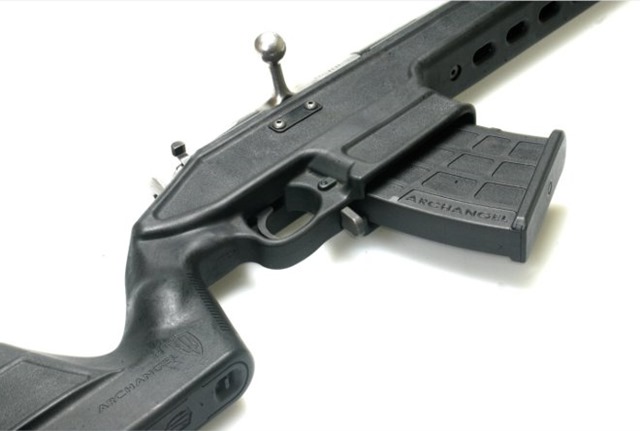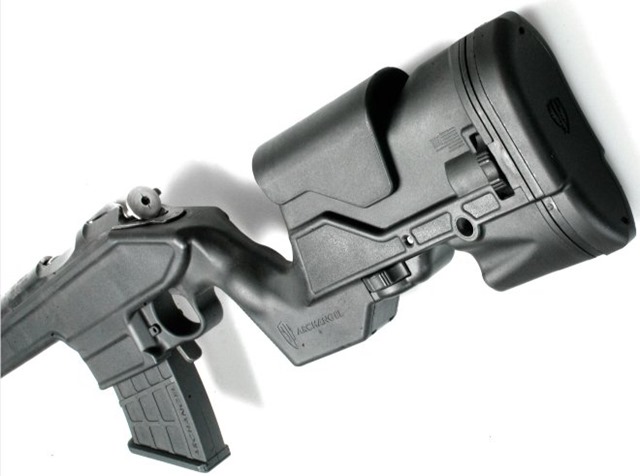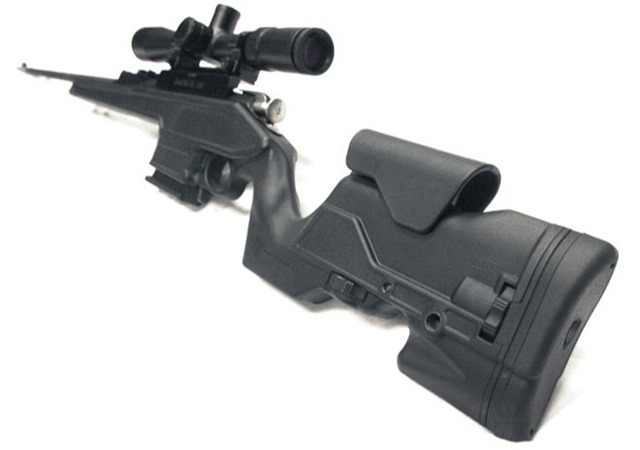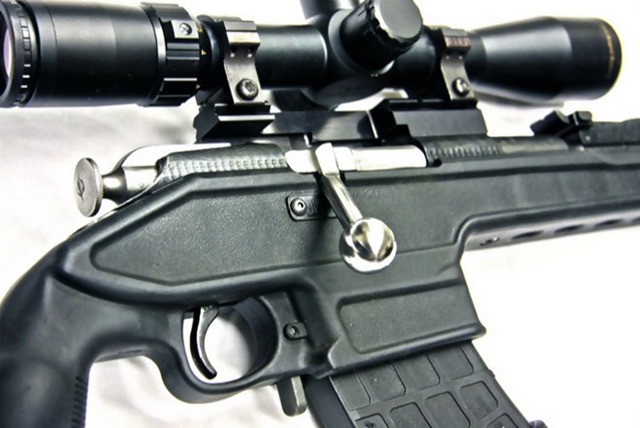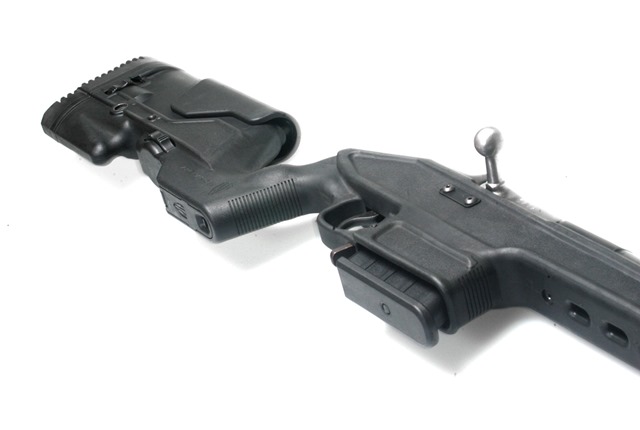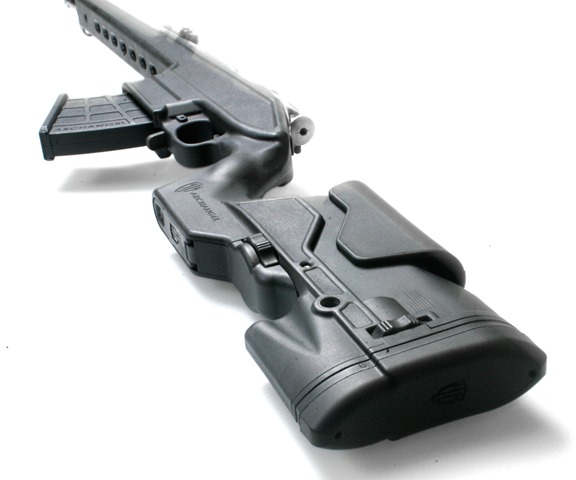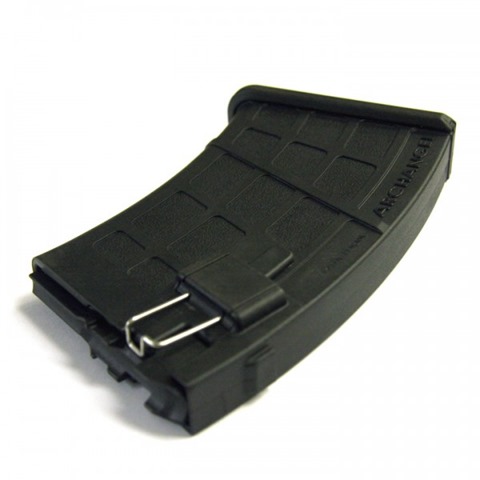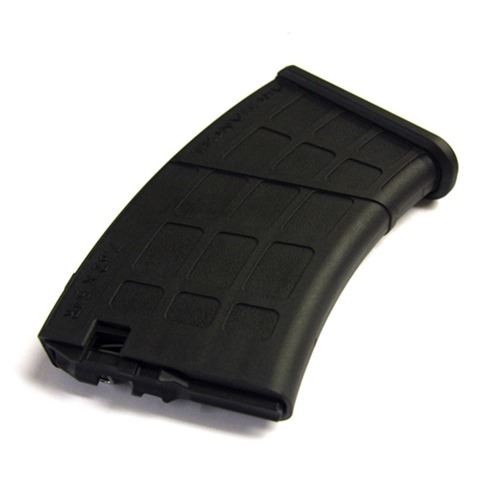 MSRP
Stock– $199.95
5 (RD) Magazine – $19.95
10 (RD) Magazine – $24.95
The Mosin-Nagant  is a inexpensive rifle. It is chambered in 7.62x54R which is inexpensive to stock pile, like that of the 7.62×39. So going out to the range (pre ammo buy up) and shooting a few hundred rounds wasn't that big of a cost. The problem has been it wasn't a great rifle to modernize. Archangel stepped up and recognized the problems and set out to update this rifle with a new stock.
Personally I am thinking about picking up a Mosin-Nagant when prices start dropping and getting this stock. I think it looks nice and when we held it at SHOT 2013 it felt like a solid stock. They haven't started shipping yet (Pre-orders start shipping in May 2013)
This stock is a fiberglass and carbon fiber nylon composite so it'll stand up to anything you put your Mosin-Nagant through.
The stock adds an adjustable cheek riser, an adjustable length of pull and a rubber recoil pad.