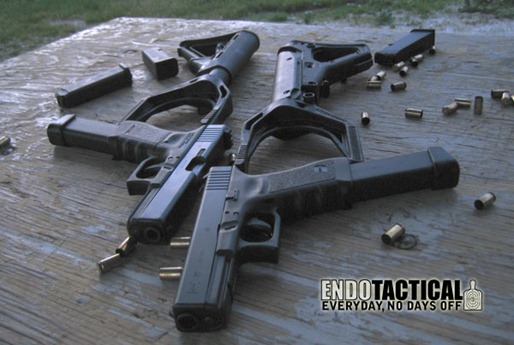 The ENDO Tactical Glock AR-15 Stock Adapter is just what it says it is an adapter for attaching AR-15 stocks to your Glock pistols.
The stock helps to reduce the muzzle climb helping to maintain on target for faster follow-up shots.
While reading about this product we found that by attaching this stock you will have to register the weapon as a Short Barreled Rifle (SBR) with the BATFE ($200 tax stamp).
When you buy this it only comes with the adapter (pictured below) and you will still need to purchase Buffer tube, Shoulder stock, receiver plate and Castle nut.
This will work with the GEN 4 Glock with slight modifications.
The buffer spring and the buffer weight inside the buffer tube is not needed to use the stock.
Model TSA-G compatible with Glock models: G17, G20, G21, G22, G24, G31, G34, G35, G37, and G18 (yes the compensated (C), long (L), or Rough Textured Frame (RTF) version Glock be used with the tactical stock adapter because the frames are the same size).
Using this stock with a G18 (Fully automatic 9mm Glock) would allow the shooter to better manage the pistol in full auto.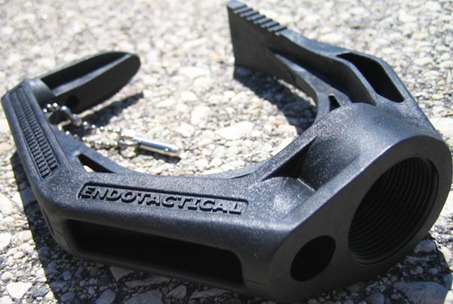 (Special thanks to Joel for sending us this link)