With the holidays quickly approaching I know you are starting to think about what to get the women in your life for the holidays. Good news, your search is over! Personally I celebrate Christmas and would love to see any of the items in the article under my tree, so I know the gal shooters in your life will love this stuff.
While doing research one night I came across The Well Armed Women, and they have some very beautiful jewelry that any woman, shooter or not, would absolutely love. I know I do! For the shotgun shooter in your life, look into getting her a "Shot Through the Heart" brass or silver heart pendant with a Winchester 28 gauge shotgun shell, gun and heart charm for $49.99!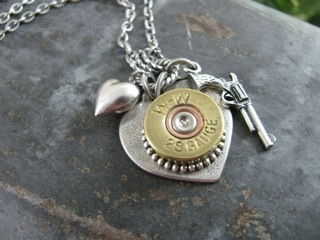 SureShot™
So I am so excited about the next product! Urban Moxy is the first conceal carry purse that doesn't look like an old lady's bag! Krista, the designer of the purses, knows firsthand what a lady is looking for in a purse for her firearm. This purse is kid friendly and by that I mean it has a special feature called "The locket pocket", and a dangle chain for easy grab and go. At the moment it does not fit a full size firearm but don't worry they are working on offering pocket-size options. The purse I fell In love with was the Nicole, it is $99.99. And that is a great deal for such I beautiful purse.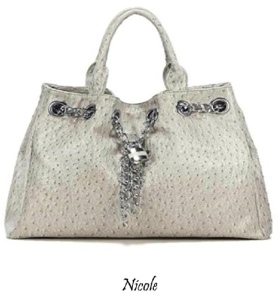 I don't know about your girl, but I love wearing t-shirts. Off Hand Gear has some of the cutest and comfiest shooting related shirts out there. The shirts are made in America, which I love, by American Apparel. And the cut of the shirts you just can't beat! They fit amazingly because they are shooting related shirts actually made for women! I personally was getting tired of not having any options other than the men's shirts at the gun shows!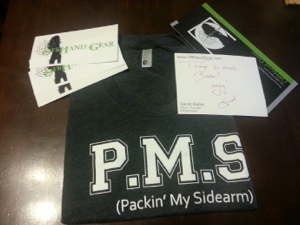 I know I didn't showcase that much today for gift ideas but between the three sites I gave you I covered jewelry, purses and clothing. You can't say I didn't cover the basics for shopping for a girl! Good luck guys on the shopping, and don't forget you can get your girl presents anytime of the year and if it's shooting related… I have to say sir you hit the jackpot on finding a lady that loves shooting, she deserves to get a gift from one of these places.