I have been wanting to get my hands on the LE901 since Colt first debuted it at SHOT Show 2012. After 2 years of waiting, I finally got the chance to shoot this AWESOME rifle.

In the caliber war debates, I have always stood with the .308 WIN as my favorite AR caliber. There is something about sending 150 grains of lead down range without killing your shoulder that always makes me happy.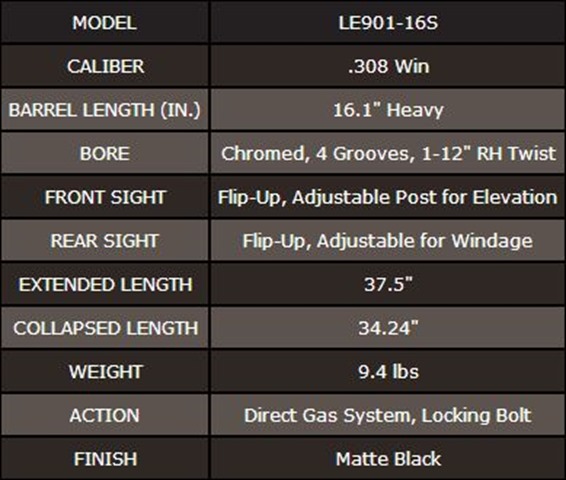 I had this rifle for 3 months and we shot roughly 500 rounds down range without one problem. I asked Colt to send the mag well adapter, 5.56 spring and buffer and a LE6940 5.56 upper with the LE901. I shot mostly Liberty Silverado .223 ammo using the Colt LE6940 and found that the combo worked well at keeping the barrel clean.
Thoughts about the multi-caliber system
I hate spending money twice on the same part for two guns like a trigger or butt stock. I know what I like, so typically I am going to replace the parts that don't feel right, with ones that do. This rifle makes that problem go away. You only have to own one lower, one trigger group, one pistol grip and one buttstock that is your personal preference.  Then you have different uppers for the different needs. This way you can have a .308 win for the bench and a .223 for run and gun.
Caliber change
To change the gun just takes just a few seconds. All you need to change is the buffer and spring. Have your mag well adapter block on the 5.56 upper and that just drops in the mag well and using the same pins for the .308 win upper.  This is quick and easy to do on the fly, making this gun a breeze to use in either caliber.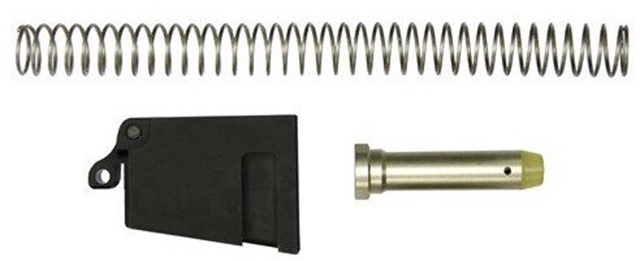 Other Calibers
Since the .300 blackout was designed for the .223 AR platform you could also use it for this rifle.
The LE901's .308 upper is propriety and only used on this rifle. This means you don't have the option yet, to change to the other heavy calibers like other AR-10 style rifles, namely .243 win.
When that day comes, this rifle truly will start exceeding anything else in its class. The AR-15 already has so many different uppers from .22 conversions to .50BMG bolt action to crossbows. The introduction into the .308 mag well calibers truly unlocks it full potential.
Shooting from the bench
This rifle has the stock Colt trigger which I really have never been a fan of, but it still does a good job of not being sloppy and hard breaking.
On the bench at 300 yards I was shooting a 2 inch group which is more a comment on my lack of distance skills than the rifle itself.
Run and Gun
We took this gun and set up a few shooting courses at the range for fun and found we like the heavier .308 more for the course than we did with the lighter hitting 5.56. We kept forgetting the .308 Magpul P-mag Colt shipped with the rifle, was 20 rounds and that our 5.56 P-mag is 30.  We would run the course like we had 30 rounds vs. the 20 we really had loaded.
Cleaning
This rifle is like any other AR style when it comes to cleaning.
Ambidextrous controls
Since I am right handed, I mostly used the bolt release on the right hand side of the rifle which was nice. However, I would have also liked the ability to lock the bolt on the same side.
Owning this rifle
I do plan to buy one of these rifles someday, for the simple fact that it is one lower for multiple uppers.
Overall thoughts
I loved this rifle and I do plan on trying to get another one for review and maybe purchase in the future.
As a stock Colt rifle this is built to be used and abused and takes it. The Colt tradition of making great firearms is very much alive and well in this rifle.