I have been provided the materials needed for this review. However, my opinions are entirely my own and I have not been paid to publish positive comments.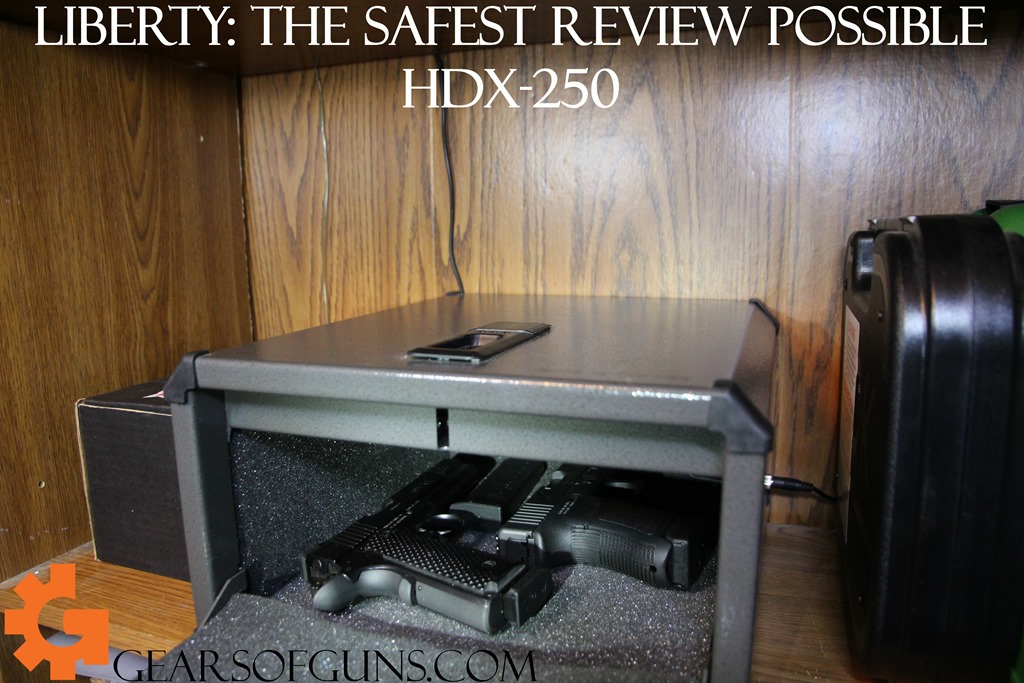 Growing up I learned fairly early on what it means to, "have a guy for that". Whether it is a Tailor, Locksmith, Camera guy or just that guy who "knows things". It is a useful trait, to have, finding people who you trust for different things. Plus they generally know someone else for those "situations".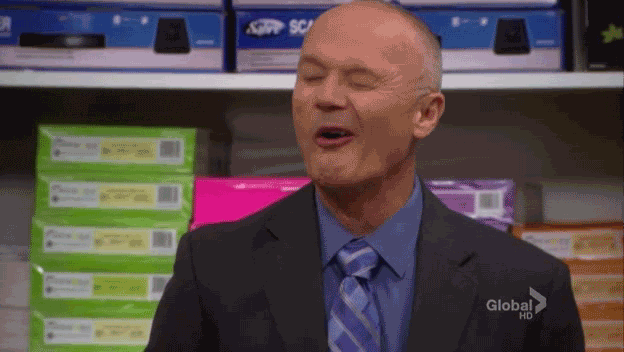 I have two locksmiths, one for my lock and key needs and the other for my car, safe and other needs. I have had to rekey 2 of my cars in the past, so it is important to know who you are working with.
While rekeying a car in 2014, I started talking to my Locksmith about different safes for a few of my needs. He told me flat out, "you want Liberty for all of your gun safe needs". As you might imagine, I want the best safe for my firearms, so they are as protected as a loving father can protect them.
Liberty HDX-250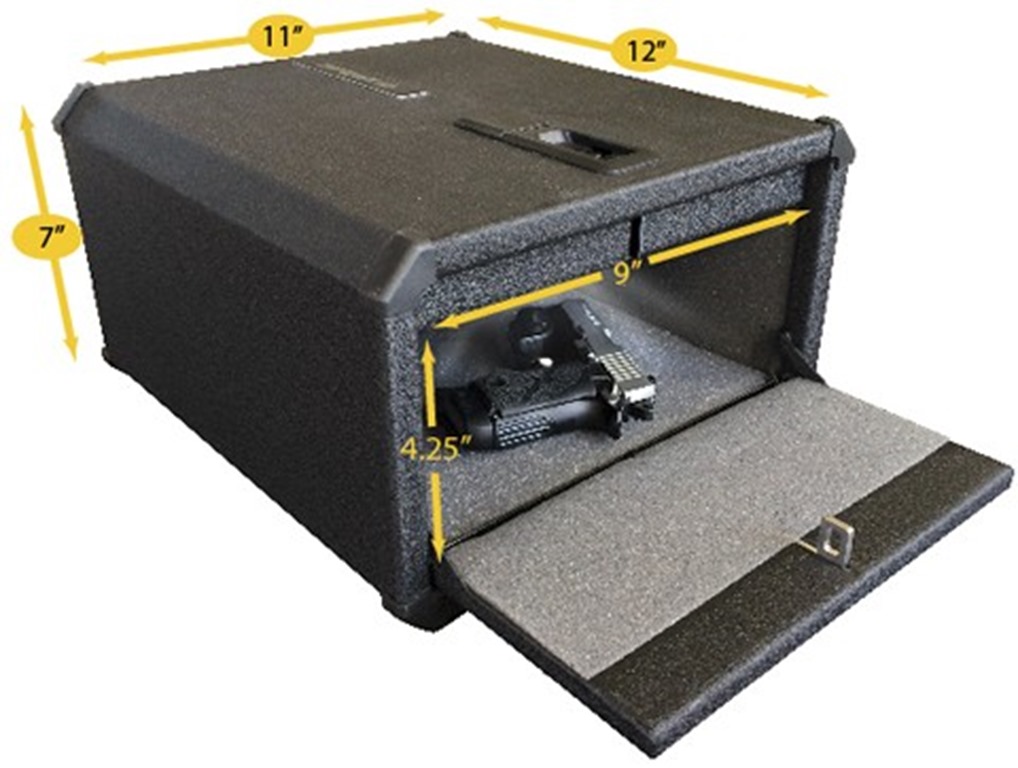 I was in the market for a new pistol safe for my office and Liberty had suggested we review the HDX-250. The safe uses biometric locks for quick access to your firearm, without the need to fumble around trying to use the key. You can input 15 different prints into the system giving you the freedom to add many people. This gives everyone who is prepared to use your firearms, the ability to have a loaded firearm ready at all times. This is a huge advantage over the worry that comes with having a pistol ready to fire that might just be stored in its box, or someone not being able to find the key when needed.
The Locking System
There is one individual who I wanted to give access to but we find that her index and middle finger on her right hand would not load as a valid print. We ended up having to use her left hand which worked without a problem. As to what caused our frustrations, it is still a mystery that eludes me. Prior to imputing anyone's finger prints, they washed and dried their hands.
The safe has an AC port for a plus to keep the biometrics active while you have power and a 9V battery backup in case you lose power or decide to keep the safe in an area without access to a wall plug.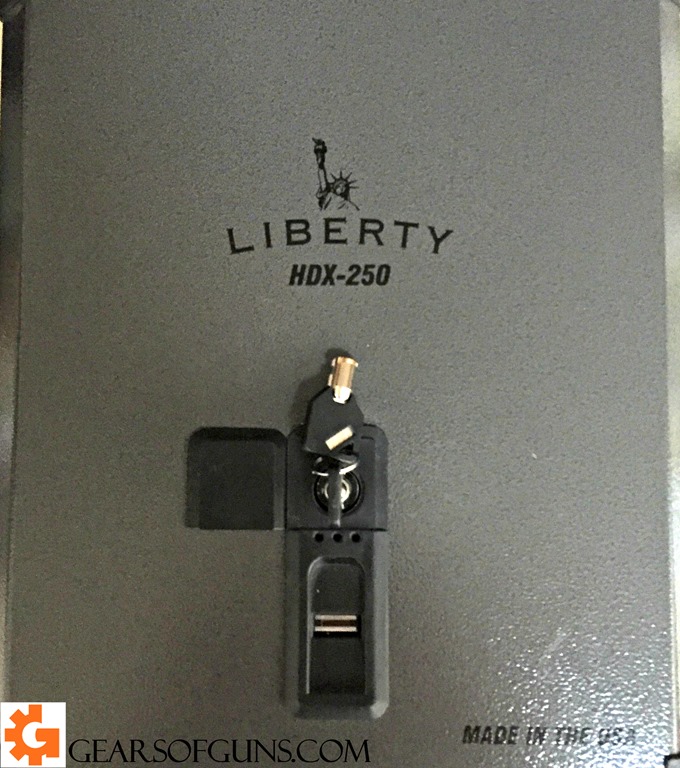 Testing
For 36 hours straight I sat and stared at that safe trying to decide how I was going to review it. I thought of all of the best ways to show this safe and how it can handle anything. I thought about dropping from an airplane at 40,000 feet, but during the flight I was asked to return to my seat by the mean flight attendant, I thought about taking it to the zoo and covering it in unicorn meat and throwing it to the alligators, Can you believe I was stopped at the gate when I made a girl scout troop cry when I told the cashier what the safe was covered in.  I thought HEY! What if I sent this safe to my buddy in the Army who drives tanks. I could see if he could shoot it out of the cannon but alas, the safe isn't aerodynamic enough to shoot out of the gun!
I had many more AMAZING ideas, but in the end I decided to just keep it here at the office and just use it. BOOORING!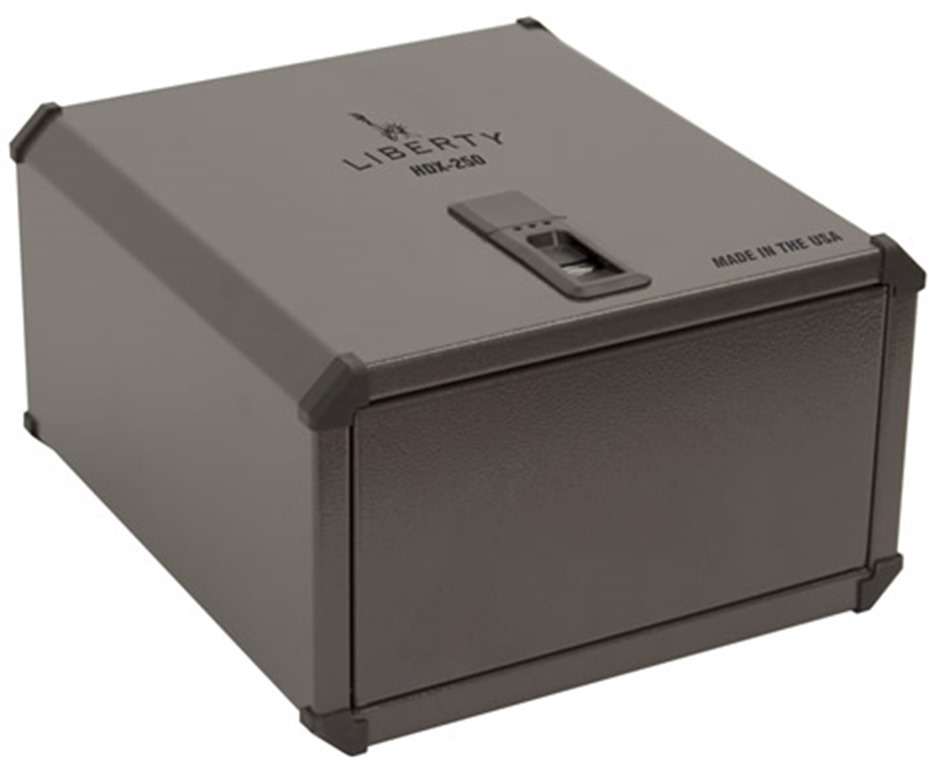 Overall Thoughts
The safe holds pistols and other valuables. In my case I keep a backup 2TB portable drive in there along with the two pistols. The biometrics work for me about 99% of the time first try. Sometimes if my hands are sweaty, it won't read it the first time. When that happens, I can just resort to my key if it doesn't open by the third time.
Liberty is known for their quality safes and they stand behind them. They have been highly recommended to me by people in the locksmith and safe industry. Now I can recommend them to you.