A few months ago I was contacted by Anthony at LuckyGunner.com to offer the GEARS Crew a opportunity to work together on a review of PMC .45 ACP ammo.
(Lucky Gunner distributes PMC, they do NOT manufacture PMC)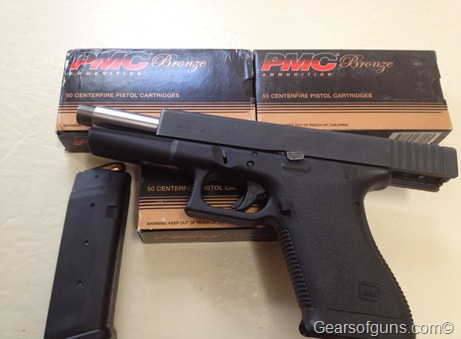 Caliber: .45 ACP
Bullet: FMJ (Full Metal Jacket)
Grain Weight: 230
Rounds per Box: 50
Muzzle Velocity: 830 fps
Muzzle Energy: 352

I have been shooting PMC .45 ACP for years and have shot thousands of rounds through a number of different .45s without a single problem.
I went out to the range and shot 100 rounds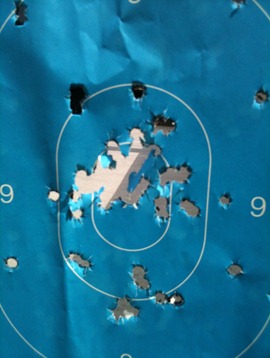 (I am in no way a perfect or great shot. I will be the first to admit that)
I shot all 100 rounds through my Glock 21, the ammo and gun functioned flawlessly. The powder burnt cleanly and after firing 50 rounds the feed ramp was still clean. The brass had some slight powder burn that wiped off with a dry towel and just left a normal sight discoloration on the brass, the inside of the brass looked almost new in coloring. No misfires or feed problems.
The normal price ranges around $23 for a box of 50 ($0.46 per round which is on par of mid range .45 Auto).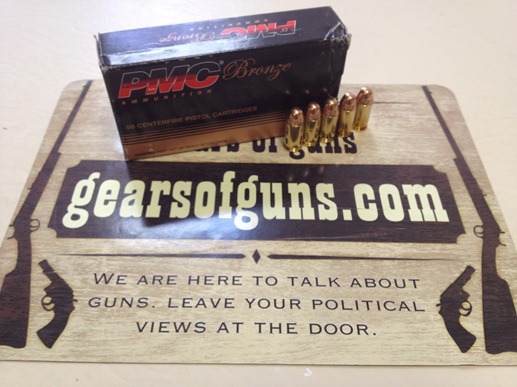 I would like to thank Anthony and LuckyGunner.com for shipping us ammo for review.