Hey guys, My name is Henry. I am one of the new staff writers for Gearsofguns.com. I am in no means an expert but I enjoy firearms and I am working to learn more about them everyday. I've had an AK-47 for about 7 years. So I  think it is only right that I talk about as my first article. It's made by CN ROMARM SA/CUGIR IN ROMANIA WARS-10.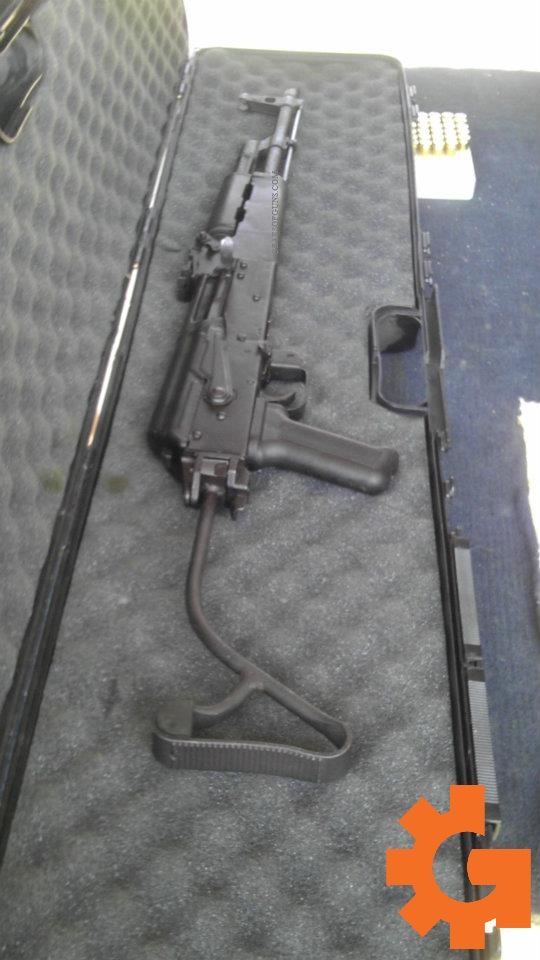 SPECS
Action type : Gas-operated, rotating-bolt.
Caliber: 7.62x39mm
Barrel length: 16.39"
Overall length: 34.25"
Weight (unloaded): 6.9LBS
Feed system: Standard magazine capacity is 30 rounds; there are also 10-, 20- and 40-round box and 75- and 100-round drum magazines
The best thing I like about the AK-47 is that it lasts a long time even when you don't clean it or drop it in the dirt.
This gun is durable and inexpensive which is a big reason why they're so popular, plus the 7.62x39mm is powerful cartridge, and there is so many ways to customize it. by color and design. Since I've had my AK for awhile, I've added some things to it, like a muzzle brake, a scope, a new stock and grip.
I haven't seen a lot of AK related post on GEARS and I hope to change that.
I look forward to working more with the GEARS crew and doing my best to bring you the best information I can.