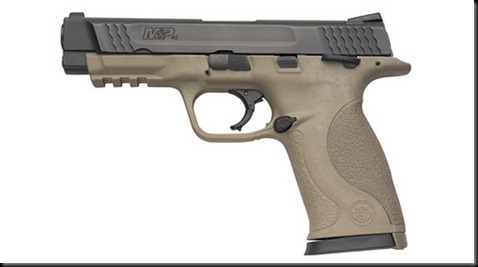 M&P45 – Mid-Size Specs
Barrel length 4.0" (Stainless Steel Barrel and Slide)
Caliber: .45acp
Capacity: 10+1
Dimensions (Width x Height x Length): 1.2" x 5.5" x 7.5"
Weight (Without magazine): 27.7 oz..
Color: standard black or Dark Earth (color above)
Frame: Medium (Polymer Frame)
The pistol has a loaded chamber indicator viewing opening on top of the slide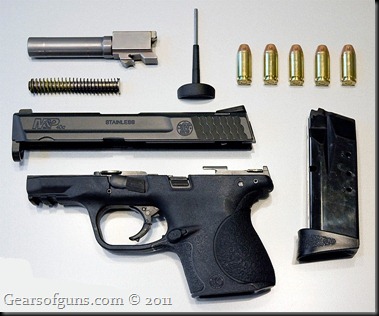 M&P .40c taken a part
I haven't spent much time with this gun aside from handling it at a gun show a year or so back. From what I have read on the reviews of this pistol is this is a reliable weapon. It has similar design features to the Glock such as the polymer frame and barrel design.
I really don't have much of a review on this pistol because I haven't had much of a reason or a chance before to review. I am sure within the next 4 months I will have a real review to bring you.
if you have a review of this and would like to share please Email me and let me know what you think.