I have been provided the materials needed for this review. However, my opinions are entirely my own and I have not been paid to publish positive comments.
I was contacted by Talon Grips to review their product for my Glock 21.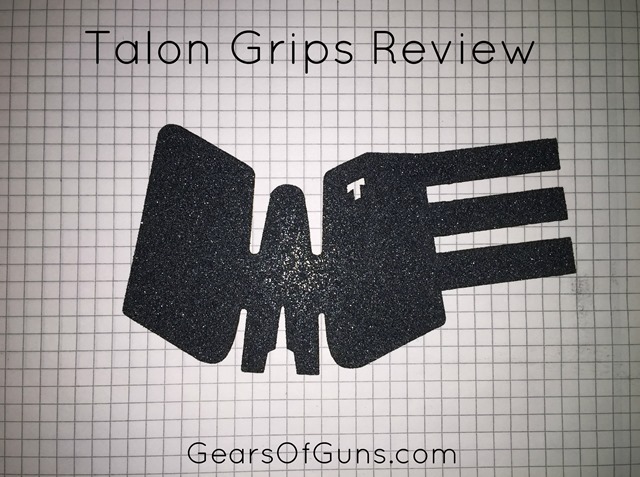 Introduction
Gun stippling has become a main stream feature that people get on their pistol grips for pistols and rifles. It is for better hold of the grip in all situations. Although some people will stipple their grips at home, most choose someone with more experience in the field, so they don't damage the grip. Talon Grips has a more cost effective method with their self adhesive gun dependent grip tape.
Testing
I am not a competitive shooter, in the military or law enforcement. The times I am holding my firearms are not typically really tense moments where I am feeling like I am losing the grip of my firearm. I normally prefer the manufacturers stippling on my rifles and pistols because they are not intrusive and I know if I pick up an identical pistol they will feel the same which helps with faster target acquisition.
Applying the Talon Grip to the Glock 21 was as simple as peeling a sticker and wrapping it around the grip. I wear a leg drop holster at the range and I did noticed the Talon grip started to peel when I would quick draw from my holster.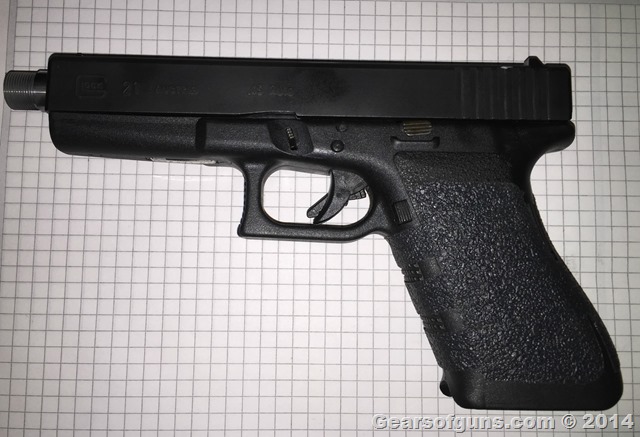 Overall Thoughts
I plan to keep the grips on this pistol for the foreseeable future to see if over time I grow more accustom to use them. This is definitely a product you might want to look into as an alternative to firearm stippling.
At this time, I do not feel that the Talon Grips improved or benefitted my grip with and without gloves.
The MSRP for the Pre gen 4 Glcok 21 is $17.99. That is considerably less expensive and non damaging to its counter part (stippling.) This product is a cost effective alternative and it can give you experience as to what stippling would feel like on your firearm.