Model: CTG29
Safety: Manual Safety
Caliber: 9 mm
Capacity: 10
Front Sight: Fixed
Barrel Length: 16″
Rear Sight: Adjustable
Trigger Type: Smooth
Finish: Blue
Overall Length: 36″
MSRP: $898.00
Weight: 6.6 Lbs
Grooves: 0
Description From Taurus USA website
The new CTG29 (9mm) is a new close quarter carbine platform for Taurus, with a blowback-operated system that fires from the closed-bolt position. The CT Carbine's upper receiver is constructed of aluminum with an integral full-length Picatinny rail with sights attached. The rear sight is fully adjustable and the square-post front sight has a protective hood. The convertible charging handle can be switched for right- or left-handed shooters. The CT Carbine incorporates a versatile polymer handguard that can accommodate 3 additional Picatinny rails in the 3-6- and 9 O'clock positions for the addition of accessories.
I haven't read any full reviews on this carbine yet and most of the other sites who have reported on this rifle were back in 2011 when they first introduced this at SHOT 2011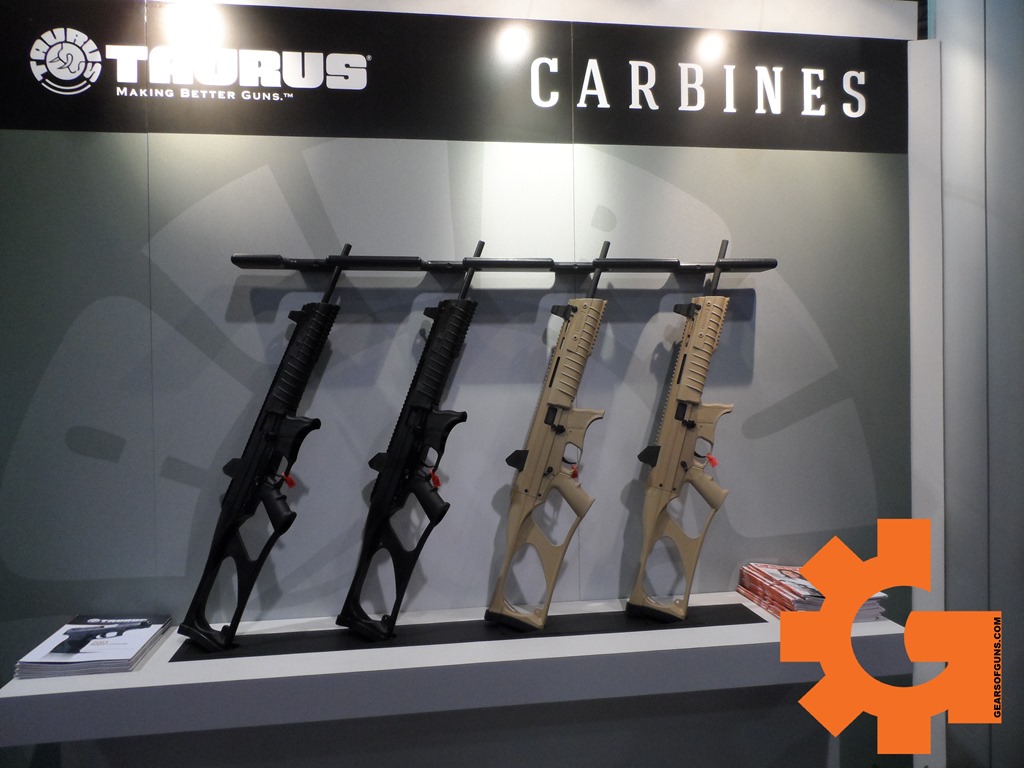 I did not get a chance to talk with Taurus at SHOT 2011 as they were always busy when we were near the booth but The Gun Bunny did get a picture of their carbines that shows them in black and tan.
While I am a fan of the thumb over bore grip (as seen by Chris Costa below) on my AR. I do know that a favorite grip by a lot of people is the mag and mag well grip and the CT G2 has a gripped magwell on the rifle so you are not pulling on the magazine.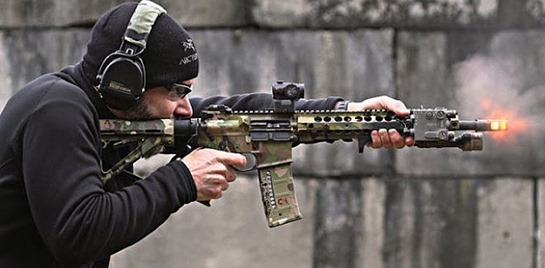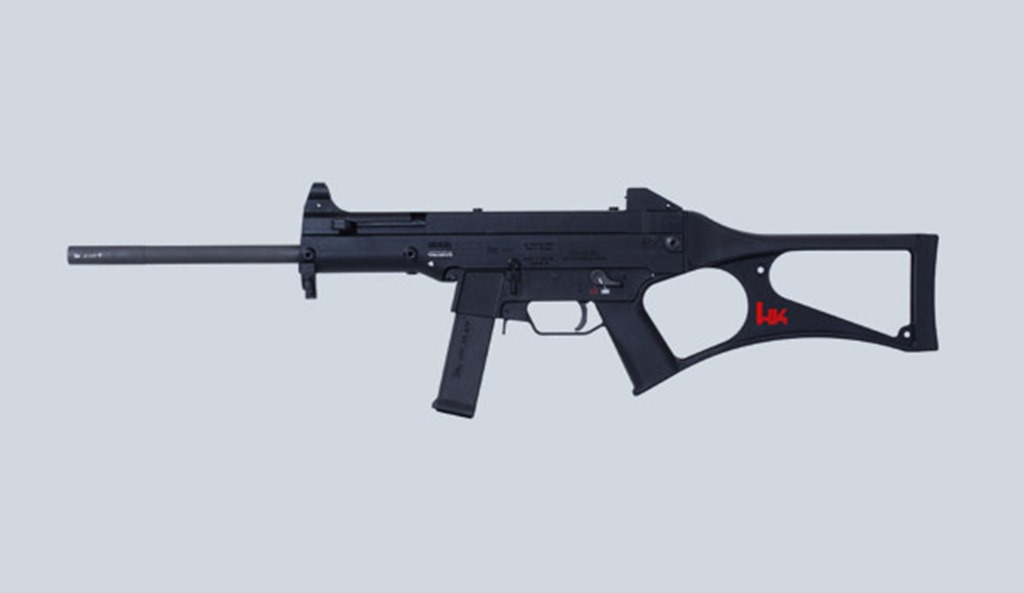 During our name this gun feature a number of people guessed that it was the H&K USC (pictured above) for the similar design.
Has anyone had a chance to shoot this gun? I would love to hear some feedback.