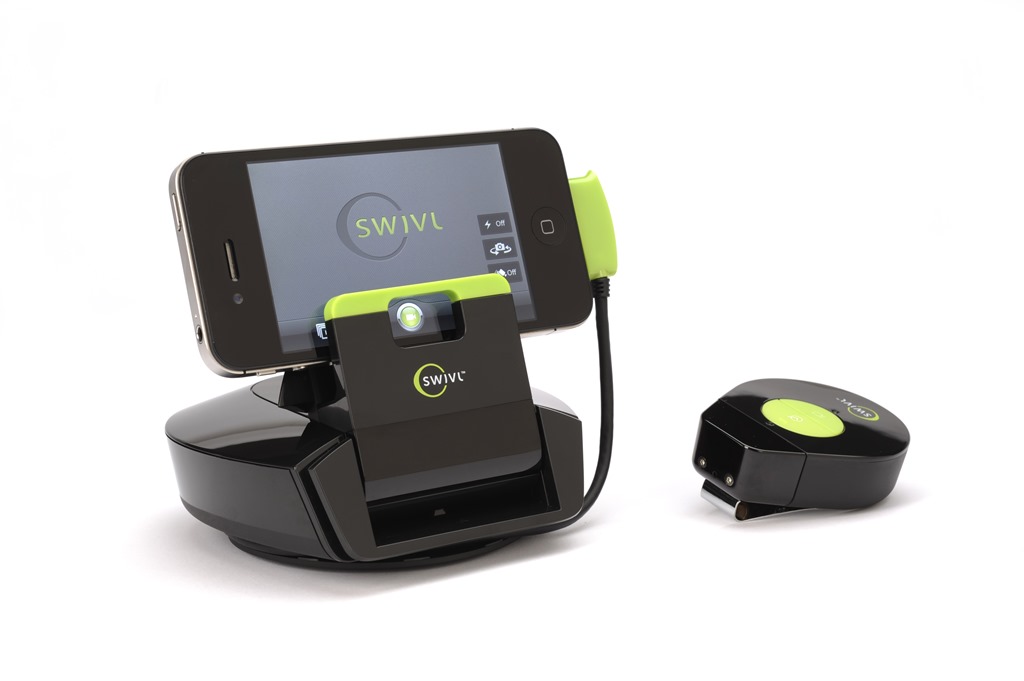 It is a small base that you mount a camera to. The base then tracks a small infrared marker.  It's purpose was for video conferencing and facetime. The device was developed around the iPhone and iPod. However you can mount small video cameras to it.

I realized immediately the potential of this device to give me a safe way to video the shooter downrange.

Here is a video i just edited with some samples from a few shooting matches these past few months I have had this thing.

A feature I do not use is the wireless mic feature. There is a cable that the base plugs into an iPhone or iPod. The IR marker is also a wireless mic. Sadly it only works with apple products. I decided I would sacrifice sounds of me breathing and talking to myself for wider angle video from my GoPro.
[From The Firearm Blog]
The package starts at $199 so the price is extremely affordable if you are looking to film everything from your training to matches to whatever else  you can think of.
The base tracks the marker using IR which has to be line of sight to track. In some obstacle course shooting matches this base wouldn't work as well as you might like because the marker could get blocked when you are finding cover.
The base works with any tripod mountable pocket video camera or point and shoot cameras under six ounces.